Remember my angel girl
Bethany
? Well, I clicked over today to check up on her profile, and there was this beautiful new picture of her:
She is the sweetest.
If you haven't already, help this beautiful girl find her family by grabbing her button for your blog or website, and sharing her profile on Facebook or Twitter using this url:
http://reecesrainbow.org/12312/bethany1606
.
Her forever family is out there.
Could it be someone you know?
Could it be you?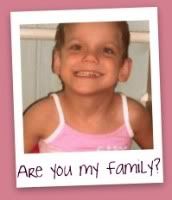 I am linking up with Forget Me Not Friday. I encourage you to check out
Flight Platform Living
, where Jane is hosting an awesome giveaway to raise money to go towards her sweet Francine's adoption. I am crossing my fingers and hoping I win a piece of her beautiful artwork!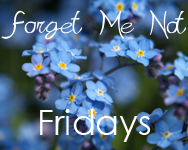 God Bless,